Specialist Criminal Lawyers
Liability limited by a scheme approved under Professional Standards Legislation
Criminal law specialists – advice on all criminal matters.
Get advice early from a criminal lawyer who knows how the Police and Prosecutors work.
You deserve a specialist with experience as a Barrister advocating on your behalf.
Call now for a free consultation (07) 3180 0120
Criminal Law Specialists
Call For a Free Consultation
---
There is no black and white. Everyone who faces Court has a different story to tell. We will provide you early advice on how to deal with the Police, and negotiate in the strongest terms with the Police Prosecutor and the DPP. We will ensure your future is not simply left up to the system.
About Justin Sibley (Director)
Justin Sibley approaches his representation of you in court as he did when a Barrister. He continues to fight for fairness for his clients, knowing that the system often fails to achieve this.
And as a former Police Officer, Justin Sibley has a unique insight into how the Police and Prosecutors work. He will use this insight to develop the best defence possible. Justin started his career as a police officer in 1997, working in criminal investigative squads including in Major Crime and in the Child and Sexual Assault Unit, before being admitted as a Barrister in 2001. He then joined the Department of Foreign Affairs and Trade. Following overseas postings to SEA and the ME as a Counter Terrorism officer, Justin resumed his work as a Barrister in 2015, before establishing Sibley Lawyers in 2017.
Justin Sibley uses unique insight from experience as both a Barrister and a Police Officer to take a strategic yet practical approach to criminal law, elements that are critical for our clients.
Justin is committed to the very highest level of defence and works tirelessly to ensure the system remains fair and honest.
At Sibley Lawyers, we strive to hold the system to a higher standard of fairness.

About Robert Sibley (General Counsel)
Robert Sibley has extensive experience as a practicing Barrister and brings to bear a high level of expertise and experience in Criminal Law, Criminal Procedure and Evidence Law.
He has over 40 years of experience in the Criminal Justice System at all levels having working for the Public Defenders Office, the DPP, the Special Prosecutor's Office and as a Barrister in private practice.
Robert Sibley was a Senior Lecturer in Law at the QUT Law School in Brisbane and at the Law School of the University of the South Pacific at Port Vila, Vanuatu and Suva, Fiji. He is a Visiting Fellow at the QUT Law School in Brisbane. Robert has developed and presented training courses for the Queensland Police Prosecutors, and has appeared as a Barrister in a number of specialist roles.
Robert Sibley is now a Solicitor consulting as General Counsel, and assists in ensuring our clients receive the best representation possible.
The Rest of Our Team
Kirsty Bassett (Practice Manager) / Jack McDonald (Solicitor) / Ashley Knopp (Solicitor) / Stephanie Francis (Solicitor) / Jye Ferri (Solicitor) Cassandra Dillon (Psychologist) / Melissa Bansraj (Clerk)
The rest of our team members have a range of experience including as Prosecutors and Defence. Our lawyers have a deep belief in the fundamental that there is no black and white, and each of our clients has their own story to be told.
You can reach us right now on (07) 3180 0120
Our Unique Criminal Law Service
Our clients can't control which Court they appear in, but can control their choice of legal representative. We are committed to assisting our clients where they need us, appearing throughout Brisbane, and from Ipswich to Southport and the Sunshine Coast. You do not pay anymore for this service. We are trusted by all our clients to achieve the best outcome possible, and will likewise ensure you receive the very best representation, whatever and wherever your needs. Call now for a free consultation (07) 3180 0120

Don't leave your defence to another lawyer who may quickly eat through your money, before they have even stepped inside a Courtroom. We prefer to set our fees based on the work you need, which is to negotiate with the Prosecutor, and fight your matter in Court. Criminal defence is about fighting for justice. Doesn't your defence deserve a Criminal Law Specialist advocating on your behalf?
Investigation and Defence
A lawyer who understands how law enforcement agencies operate and collect evidence is critical to unlocking your defence.
Criminal Expertise
We know how the system works, and also how it can be used to work against you. We will use this experience to get you the best outcome.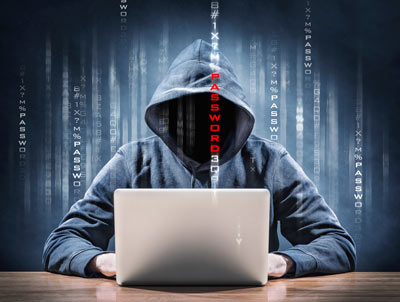 Defending Your Matter
If you have been charged, you need someone that is going to be personally invested in your case and stand up for you.